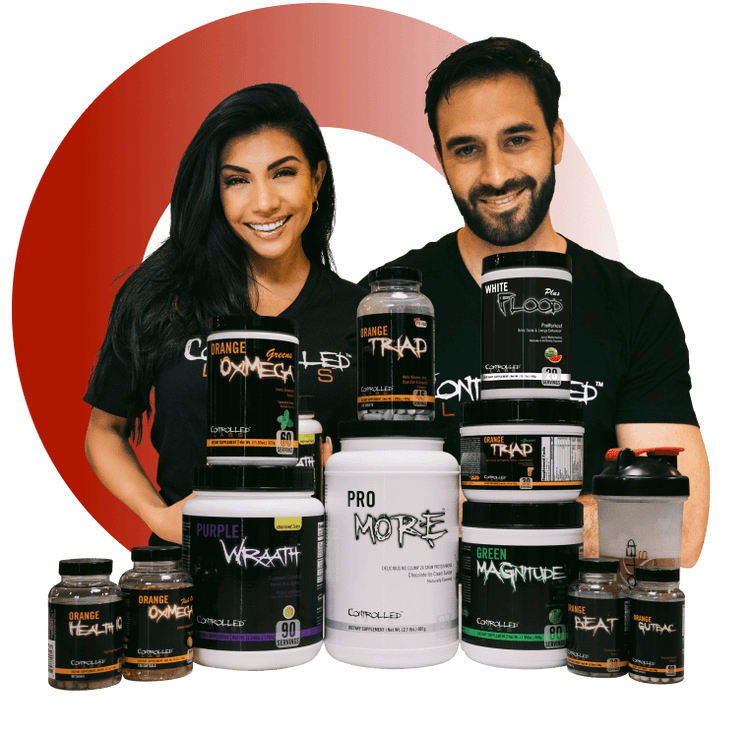 Powerful

supplements
To help improve fitness, health, and nutrition
No unapproved additives.
No low-quality fillers.
Convenient +
Effective
Controlled Labs products are scientifically formulated and approved by thousands of customers.
Highest Quality Ingredients

for highest quality results

Comprehensive Ingredient Lists

for ultimate transparency and trust

Athlete Endorsement

for tried-and-true confidence

Color-coded Categories

for quick recognition

Tablet, Capsule & Powder Options

for easy consumption

Easy Ordering + Delivery

for an interruption-free
daily regimen
Live In
Color
Some of our fan favorites in each color category
The numbers don't lie
99
%
Customer Satisfaction Rate
Reviews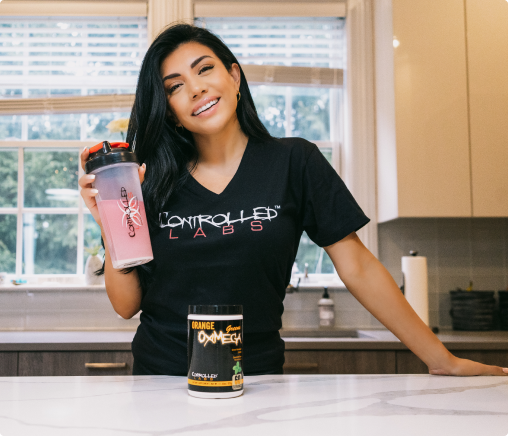 I noticed a significant increase in energy and endurance while taking the Purple Wraath. I run over 3 miles a couple times a week, and wanted something for endurance as I run fastest in the morning and tend to fizzle out halfway through it.
I've been adding it to my water container that I carry with me running. I end up finishing it about halfway through my run, and it helps me stay with it, and keeps me from feeling like I'm going to keel over. I end up with extra energy to push myself further.
And I haven't had any stomach or intestinal issues taking it on an empty stomach either.
I was an avid Controlled Labs fan back in my fitness days, using a number of products regularly.
Those days have been over a few years now as life has gotten busier and busier, but I continue to take their Orange Triad + Greens supplement to this day and if Controlled Labs ever stopped producing it I'd be in trouble.
I can't find anything else like it on the market, especially not at this price point, and I notice a significant difference when I don't take it.
I take a scoop of Green Magnitude before lifting, and it really puts me in the mood to lift. I am a novice on and off going to the gym, but my workouts have drastically improved because of this product. I don't feel sick or any after effects from taking it, so I love it and highly recommend it. I haven't tried many other products, but this tastes great and does the job for me.
Great fish oil capsules. When I take supplements I do a lot of research before my purchase.
Although there are many cheaper brands, with double the capsules than this container has, for a cheaper price, I know that "you get what you pay for". In this case, I choose quality over quantity any day. The amount of actual fish oil you get from OxiMega is more than any other brand. I NEVER have fish burps, and have no problems swallowing these as they're gel coated. Great for your heart, knees, joints etc.
This is my go-to multi-vitamin. I have been using Orange Triad for years, and I now use this version with the Greens because I do not eat as many vegetables as I should. For me, my favorite benefit is the joint complex; my joints get sore from lots of weightlifting, activities, and age (40), and I definitely notice a difference in my joints when I go a few days without taking this.
Also, it's more cost and time-effective than taking a multi and a separate joint supplement. The taste isn't the best, but I mix it and drink it quickly, like I'm taking a shot, so I never have a problem taking it.
I was a bit skeptical to try this out as I've never heard of Controlled Labs, but a buddy at the gym suggested it and for the price I figured I didn't have much to lose if it was a waste.
Was I surprised to find out compared to most other BCAAs on the market, this had more servings for a cheaper price! The grape flavor isn't overpowering, and mixes VERY well with White Flood by Controlled Labs for your pre-workout.
All in all I have had Purple Wraath in my rotation ever since, this is coming from an NPC Men's Physique competitor so I would HIGHLY suggest using this product. I've tried many and Purple Wraath never lets me down when I need a good intra workout product!
After a week of using the Orange Triad for Dogs, my 12 year old dog is walking around so much better than he had been for the last year. I am so happy the Controlled Labs came out with this product. I was already using Triad for myself, so I knew I could trust the product for the dog. Amazing stuff, I highly recommend it.
Our customers say they've used our supplements consistently for 10+ years.
See what they're hooked on